Our Team
Meet our skilled team here at Spencer & Broadhead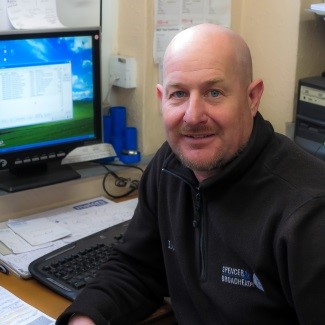 David Jackson
Joined Spencer & Broadhead Ltd in 2008, and is Ray Spencers' son in law, his appointment to this position has enabled the running of the business can be kept within the family.
With over 26 years motor trade experience trusted by some of the worlds best manufacturers including Volkswagen, Audi, BMW, Honda and Vauxhall, David has excellent customer relation skills which are a huge asset to the company.
David firmly believes looking after both customers and staff is the way to creating a happy working environment and this is always at the forefront of his mind.
Out of work he enjoys:-
Playing golf, golf, golf or playing squash if the course is shut!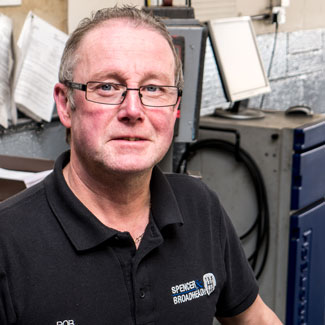 Robert Cox
Our longest serving technician showed an early interest in working in the motor industry and spent many of his school holidays with us here at Spencer & Broadhead Ltd learning the trade.
Following his apprenticeship he joined us full time and has now been with us over 39 years! During this time he has gained a wealth of knowledge that is seldom found in the motor industry these days.
Rob is a 'worker' and maintains high standards and is meticulous with every vehicle he works on.
He is a well known face to many of our long standing customers.
Out of work he enjoys:-
Archery, playing pool and general socialising.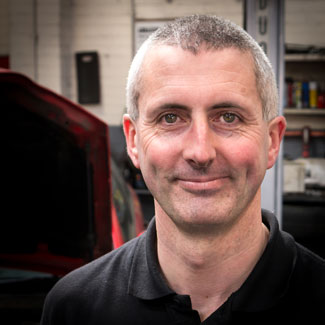 Andy Goodall
Came to Spencer & Broadhead Ltd in 1995 and is another long standing member of the team having been with us for just over 20 years. Loyal and hardworking he is a gifted technician who makes the largest and most difficult jobs look like child's play.
Out of work he enjoys:-
Mountain Biking, walking and going to the gym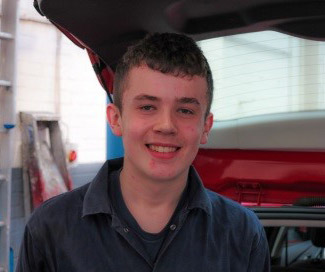 Lewis Haigh
Our newest member and welcome addition to the team joined us in 2015. In the short time he has been with us he has shown how willing he is to learn, and is developing very well.
Honest, punctual and hardworking, we are confident he will have a bright future.
Out of work he enjoys:-
Playing football and socialising with friends